I have come across many students/professionals repeatedly asking on how to earn by work from home. Here's a quick guide on earning more while working.
On asking what they can do, mostly all are blank, when given with few option, they scratch their head & name few of the professional services that they can render.
What can be done as freelancer?
Here is the list of most demanded freelancing profile. However you can create your own niche.
Accounting
Graphics Designing
Home tutor: Via Video Conferencing
Data Entry
Website Designing
Mobile Application
Content Writing
Videography/ Photo editing
How much time does it need?
Start with 3 to 4 hours per day. Increase time gradually. Devote as much time as you can, create a schedule& stick to it, be consistent, learn as much as you can in initial phase.
What does it take?
The first thing that one must keep in mind is that we have to make others work simple; we need to provide some solution, easy helpful, time saving, cost effective. Secondly we need to keep things simple even if clients notice it or not. But customer/ client will feel the differentiated simple service. When I train people MS Excel, I give tips on how to make excel sheet look aesthetically beautiful
While applying vlookup formula, use if error: This is helpful when you get lot of error on the page, but you do not notice as the relevant field have correct data, but this irks worksheet viewer. Hence this is the must to adhere point.
In every worksheet, do Ctlr + Home on your keyboard & then save the file: When we are working on a worksheet, for example our cell A10 is activated, we save it & sent it to client/ seniors for review purpose, the excel sheet starts with A10 cell when he opens it. This is quite disappointing to scroll to the top & then start reading or reviewing, hence a very small but subtle thing to do.
While printing use the row to repeat at top: This is what no one takes care of unless you print more than 2 pages & refer the heading of the 2nd or 3rd page from the heading of 1st page.
One needs to make life of the user easy; this might be seen as value added things, but they unknowingly put minds off the agenda. Thirdly, be passionate about the work you do, please note that there is always a learning curve, with which a person goes through. One has to be determined. Below is an illustration.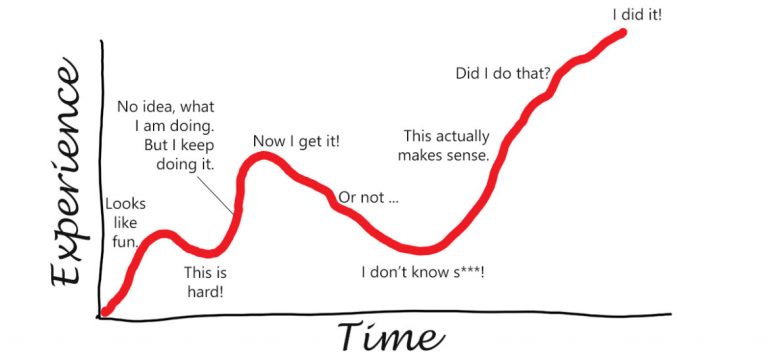 How to scale your business?
I will share the tips on how to scale up your freelancing business in my next post. Request you to please keep checking our post.
Do share with me, which freelancing skills have you developed for work from home during lockdown/quarantine time, in the comment section below.